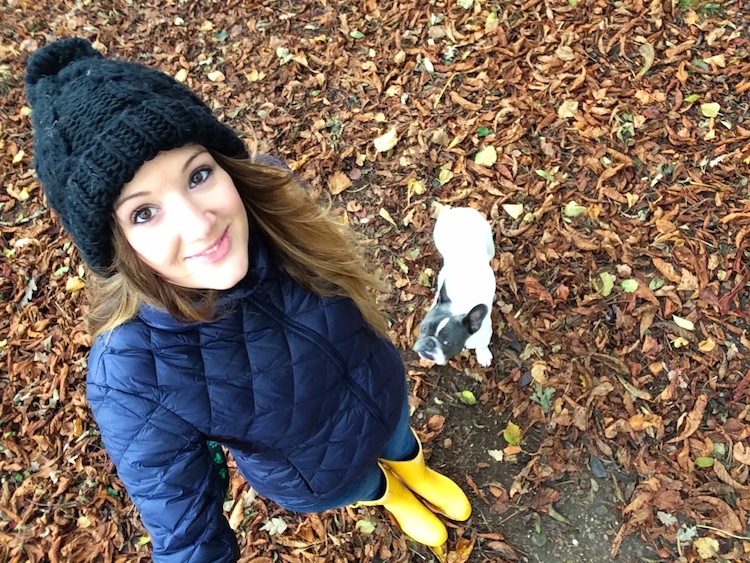 I've been thinking a lot about traveling light recently because I'll soon be traveling with a baby and I'm pretty sure that traveling light + baby is pretty much impossible. I might not be able to pack light for the baby but I'll definitely be able to pack light for me so the traveling light challenge is about to get extreme.
Based on my previous tips, this is travel hack tips for your belongings :
#6. Pack simple clothes and lots of accessories
If you look at my Travel Style board on Pinterest you'll see that I'm a bit obsessed with jeans and white t-shirts. It's such a simple, easy style and so easy to pull off while you're traveling. I'm really tempted to pack a bag full of white t-shirts next time I go away.
Team your jeans with flip flops, Converse, winter boots or heels. Then team your t-shirt with a blazer, a cardigan, a sweet jumper or a big scarf and you've got outfits for any situation without having to pack too much. Easy peasy, lemon squeezy.
#7. Pack 'hard working' clothing
No, you're not sending your clothes to work, you're looking out for clothes that have more than one use.
Think things like sarongs and scarves which can be used as towels, blankets and wraps. You also can't go wrong with black leggings. They're easy to wash and dry and go with virtually everything. I recommend River Island's leggings. They're a bit more expensive than your average H&M or Primark ones but they last much longer, keep their shape and come in different leg lengths.
It can be harder to pack light in colder climates. I love UNIQLO's range of Ultra Light Down coats because they pack up into a tiny bag (similar to a cag in a bag) but they're really, really warm.
#8. Use packing cubes
I LOVE packing cubes. Not only do they keep your bag organized but they help make the most of your space and stop you over-packing. I tend to travel with four packing cubes. One for tops, one for bottoms, one for underwear and one for evening clothes. Once each packing cube is full you can't possibly squish anything else in so you're forced into packing light whether you like it or not.
#9. Wash your clothes while you're away
No matter where in the world you're traveling, it doesn't need to be expensive to get your clothes washed.
Fancy hotels in certain cities will charge a fortune to wash your clothes so look out for laundrettes or, cheaper still, wash your clothes in your hotel bathroom. I usually soak my clothes in the sink and rinse them out while I'm showering. Laundrettes and apartments with washing machines will become your best friend if you're traveling for a few weeks or more.
If you're traveling in a developing country it costs next to nothing to get your clothes washed but be aware that if you're paying £0.50 for a load of washing, you don't want to be giving them your expensive designer clothes.
#10. Remember: you can buy everything out there!
No matter where you're traveling, you'll always be able to find the necessities. You might not find your favorite brand of shampoo but you will find something very similar.
If you're going somewhere where you think you'll need specialist equipment, wait until you get there to buy it. You're not the first traveler to visit and you won't be the last so you can guarantee you'll find local shops selling everything you need.
When I traveled to Borneo I climbed Mount Kinabalu. I'd spent the past 18 months in Australia and didn't have a single item of warm clothing or a decent pair of shoes. I was panicking but when I arrived to Kinabalu I realized I wasn't alone and the city was filled with hiking shops thanks to all the travelers who pass through and pick up the necessary hiking items.
#11. Don't use lots of small purses and pouches
The first time I went backpacking I was super organized and had a separate little pouch for everything. A pouch for medicine, one for toiletries, one for souvenirs. Yes, my bag was organized for about the first 5 days (out of about 450 days!) but I had lots of unused space in my bag. Socks and toiletries are the perfect items to squeeze in your bag and fill up the gaps. Lots of pouches lead to lots of gaps and lots of wasted space.
#12. Use a bag or case that opens fully
I don't recommend using a top-loading backpack. This means smaller items slip to the bottom and are forgotten. Use a bag that opens all the way and you have access to everything. You don't need to be quite as organized and this reduces the needed for all those little purses and pouches.